designer, adventurer, philatelist
Malia Brown
On a dark night in May, I was welcomed to this world by a sliver of a waxing crescent moon. My parents named me Malia; Hawaiian for "calm or gentle waters." Born at night, but very characteristic of my Sun sign, I am a textbook Gemini: creative, intellectual, friendly, talkative, curious, with superb communication skills. A clear thinker with a love of information; able to process many ideas and concepts in my search for the truth.
My sister and I grew up on the windward side. I rode my bike to the beach, surfed with my friends and paddled for Lanikai Outrigger Canoe Club. If there's one thing I always say about Hawaii, it's that you can feel the mana of the island. There might be powder-fine, white sandy beaches in other places, but they don't radiate an energy like what you feel in Hawaii. That's why we say: Malama ka 'Aina... Respect the Land.
Bye-bye, La Pietra! Hello, College!
I was studying at SBCC and working at the infamous Beach House to pay my way through school. The guys at the shop were the big brothers I never had and tormented me as such (I was duct-taped to that lamp post once). My SB college days are filled with fond memories of listening to punk, surfing Leadbetter and sneaking into The Pressroom.
SANTA BARBARA COMMUNITY COLLEGE
related coursework
Intro to Graphic Design
Intro to Typography
Figure Drawing
Business Communications
I transferred to SDSU to complete
my degree in
Graphic Design.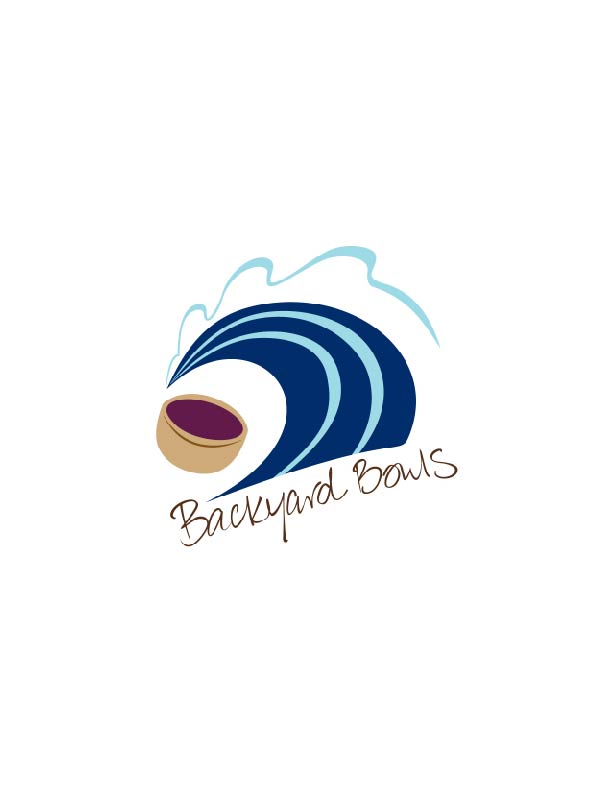 Surfshot Magazine Internship
For eight months I worked with a group of crazy Brazilians who publish a monthly magazine and post a daily surf report of the San Diego breaks. I was responsible for ad design and client relations, photo cataloging, and writing a monthly column (I unearthed charismatic dive bars in an area better known for its swarms of frat boys). At Surfshot, I learned the importance of deadlines, organization and how much fun Brazilians are (damn you, cachaça....)
San Diego State University
RELATED COURSEWORK
Graphic Design II & III
Typography II
Packaging Design
Environmental Design
Professional Practices of Graphic Design
FINE ART ELECTIVES
Digital Photographic Imagery
3D Design
Lithography
Drawing and Illustration
Figure Drawing II
Silkscreening
Intro to Furniture Design
a.k.a. working in restaurants to pay the bills
The beginning of a Love Affair...
Utah. I'll always remember my first trip to the Beehive State years ago...just look at that bike! Our trip through Arches, Bryce and Zion left an impression on my heart that is still there today. It's hard for me to put into words the feeling I get when I'm in the desert. It's almost like the mana, of Hawaii. But in the American Southwest, that magic has mellowed and matured. It's tannins are soft and reminiscent of an age that existed long, long before you did. I love the desert and her old soul. I will always be humbled by my feeling of smallness in this expansive, wild place.
I promised myself after a two-year hiatus from full-time design I would work in my degree field, so started at ColoradoInfo.com as a graphic designer. My role was to design and project manage printed visitor's guides from start to finish.
+ Coordinate w/ photographers & content writers
+ Contact tourism offices to update event calendars
+ Support ad sales reps and their clients in design/collection of ad materials
+ Overall design & organization of multi-page magazines
+ Communicate with the publisher in Denver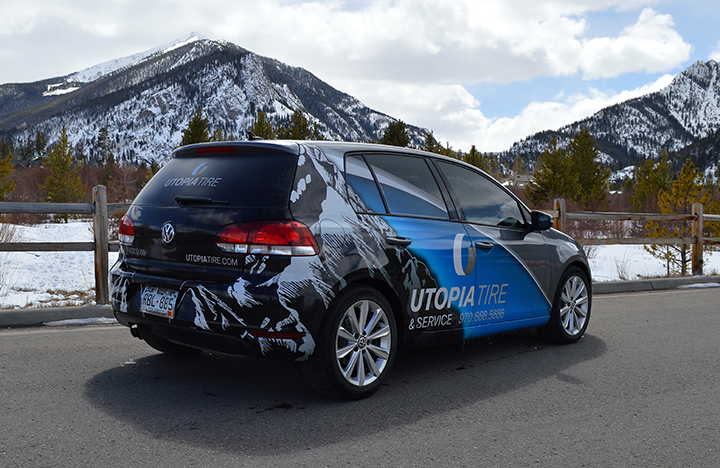 When I started at SignTech, it was a new company not even a year into business. I worked as my own project manager with the guidance of an art director and the business owner. Many logo projects developed into full identity packages including business cards, storefront signage and vehicle graphics.
relevant skills and experience
Customer service and client relationship
Creation of branding packages
Sourcing vendors for branded softgoods and merchandise
Design, fabrication & installation of vinyl graphics
Printing and laminating die-cut vinyl
When I started at Breckenridge Distillery, I was working in the retail department leading tours and selling booze. After six weeks, I was promoted to Assistant Retail Manager. My new role had me working with the ROM to build a sales program that would meet our $1.7M goal. We managed two retail stores in Breckenridge with a staff of 20 employees. Working with local artisans, I brought unique Colorado-made products to our product line such as: barware made from whiskey barrels, soap made with three different Breckenridge Distillery spirits and 14K gold necklaces with custom designs.
Designing within
the brand
Soon, I started working with Breckenridge Distillery's graphic designer, Jeff Schmidt, based in St. Louis. Jeff had established a strong identity program for the brand that was easy to follow. My role was to design and/or update sell sheets, marketing collateral and in-store POP displays. I also helped hire a photographer to produce product images for the web store. Working with the Distillery was a great experience in designing and creating material that stayed true to the brand.
noun | fə-ˈla-tə-list | one who collects stamps
a life-long journey...
I'm on a continuous quest to find that "life-work" balance. The more I travel, the more I want to explore. Work, save, travel. Repeat. The seasonality of working in the service industry and flexibility of freelance work has allowed me to pursue this lifestyle.
But I'm realizing I can't get all my fulfillment in life from exploring foreign landscapes. I need to be challenged at work. I want to think harder, use my creativity and know I am making a difference. In 2017, when I was traveling in Ecuador, I met a guy from Utah with whom I had an existential conversation over beers. I was lamenting my feelings of frustration and hopelessness over our current political climate, and desire for change. I was questioning my place in this world; wondering how I would leave my mark. He told me something that will stick with me for the rest of my life: "Touch the part of the universe that you can reach."
Patagonia is a company I've wanted to work for since my college days. I want to support your environmental stewardship. I want to help educate the consumer. And I want to be a part of pioneering responsible practices in outdoor apparel manufacturing. Protecting our wild and free lands is something I hold close to my heart and Patagonia is at the forefront of this battle. If I can combine my creativity and project management experience into a career with an employer whose initiatives and ethics I align with, well, I might have the chance to reach just a bit more of the universe.